Read About Us In The NY Daily News! – Click Here |  Are You An Artist & Want To Participate? click here
NEW! Take a look at our Virtual Artist Galleries online – many works for sale! click here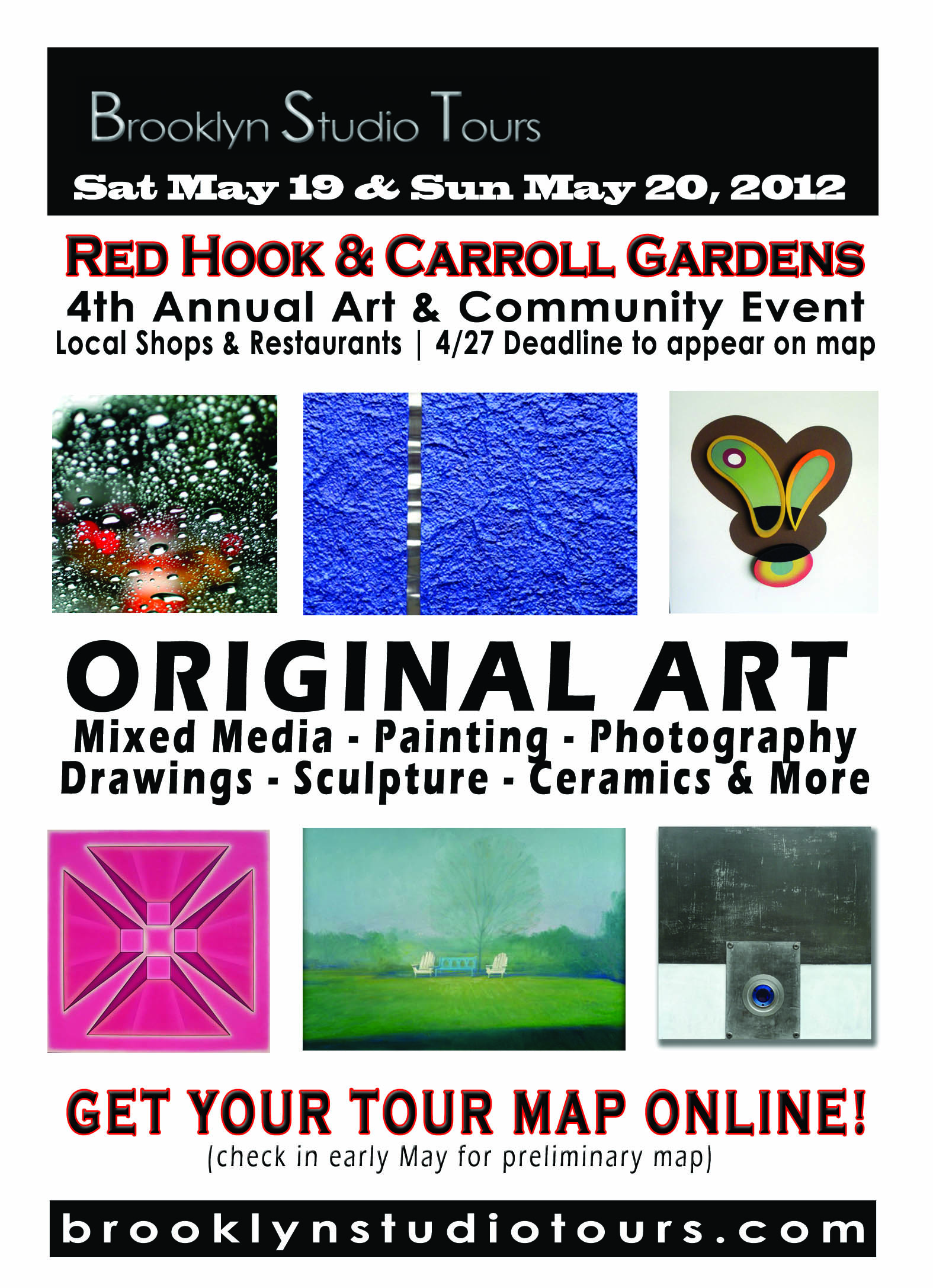 Come join us on Saturday, May 19 & Sunday, May 20 from 12PM-6PM and observe first hand some amazing artwork. While you are OOOhhhing and AAhhhing, keep in mind that right along side you will be the very artist who created that masterpiece! We encourage you to open up dialog, snack on some wine, cheese and other treats that may be served and enjoy yourself!
Red Hook & Carroll Gardens in Brooklyn, NY is artistic and cultural all by itself – add in the numerous artist studios that make up a large piece of these areas and you can spend alot of time here!
Our website will be updated continuously leading up to the tour, including the release of our tour map. Please check in regularly to see the updates.
Please forward a copy of this flyer to your friends, family and anyone else that may be interested in attending this fablous artist artwalk. It is a great way to see multiple art mediums, meet the artists up close, check out a new neighborhood, and have a wondeful fall day!
AS ALWAYS, A SPECIAL THANKS TO OUR FOUNDATION SPONSORS & TO YOU, OUR LOYAL PUBLIC SUPPORTERS!  MAKE SURE TO PLAN OUT STOPS TO OUR FRIENDLY RESTAURANT FRIENDS WHO WILL BE OFFERING YOU SPECIALS JUST FOR WALKING PAST THEIR STORE!
SEE IMAGES FROM ONE OF OUR OPENING PARTIES!
Sincerely,
Daniel J. Marino | Open Studio Chairperson
Brooklyn Studio Tours
Web | brooklynstudiotours.com
Email | info@brooklynstudiotours.com
Phone | 917.207.2091